With our new online TFT Diagnosis class, you'll learn to:
Create the most effective tapping sequences for the presenting problems
Identify individual blocks to healing, success and well-being – blocks specific to the problem and your life's circumstances
Reframing psychological reversals to fine tune and eliminate deeper levels of self-sabotage
Learn the new 5 psychological reversals (5 PR's) sequence and how to use it most effectively for yourself and clients
Identify specific toxins that can be manifesting negative behavior and keeping you from being your best – creating psychological reversals
Neutralize toxins – identify the specific protocol to neutralize toxins
Eliminate the side-effects of necessary medications
Align ourselves to our goals – enhancing and building the positive
Learn how to fine-tune the thought field – achieving more precise tapping sequences
Use the Chinese Dan Tian's to release blocks to health, well-being and success
This is an exciting course and it meets the pre-requisite for our Optimal Health class, the top level of TFT training.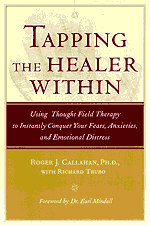 This information alone could add a complete new profit center to your practice and years of good health to your life.  If you are already a TFT-Dx practitioner, this is an excellent way to update your skills and improve your results.
"As a physician, I have attended trainings given by chiropractors, physicians, universities and pharmaceutical companies and this is the best training I have ever taken with its potential for human healing". – Arthur R. Davis, Jr. MD
TFT
Tapping is recognized as…
"...one of the most effective and most powerful for quick clinical relief and help….and the idea of psychological reversal is one of the major discoveries in psychology." – Gary Emery, PhD, co-author, Anxiety Disorders and Phobias: A Cognitive Perspective.
We are now making it possible for virtually any professional to receive personal instruction in the best of TFT algorithms and diagnosis, in a small group setting.
"I have attended several TFT seminars in the last few years. However, the diagnostic level is the best. The two-day seminar showed me a clear step-by-step procedure that it was very easy to understand. The hand on sessions answered all my questions and gave me experience with TFT Diagnosis and Toxin identification and neutralization. I was able to practice TFT in my office Monday after the training.
It taught me how to deal with treatment blocks and the returning of symptoms after being treated. These two challenges are the most frustrating problems that anyone can have in the office.
Further, I am very grateful to TFT in learning how to measure the patient's improvement objectively. Feeling better cannot be compared to see a number recorded of the body's Heart Rate Variability.
By adding TFT into my practice, the time I spend with the treatment is shortened. The patient is happier with the good result because the treatment is continued at home."– Tutsie Silapalikitporn
---
"I have seen miracles using Dr. Callahan's techniques. Isn't it time we stopped settling for anything less than miracles?" – Jack Canfield, Editor, NY Times Best Selling Author,
Chicken Soup for the Soul series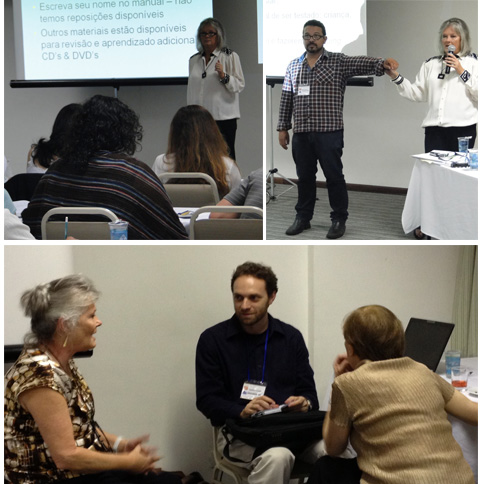 Your training program includes step-by-step protocols, relevant handouts, and a combination of demonstration and instructional support materials.
A variety of problems are addressed including; physical pain, abuse, trauma victims, anxiety or panic, depression, addictions, anorexia, simple phobias and many of life's problems that we all experience. As our live attendees experienced, you will not only rapidly increase your skills, but enjoy the benefits of TFT for yourself.  One of these attendees first became a diagnostic level practitioner in the 1990's.  He was amazed with the new skills and applications.
Many part-time practitioners and healthcare workers from other fields have said:
"I have heard so much about the power of TFT and want to be able to add it to my practice, but I don't have the time or need to learn all the levels of training and comprehensive theory. Can't you just give me the most effective tools to add to my practice."
I would like to thank you for a life-changing weekend! Since I learned my first algorithm my life was never the same! Now I can't imagine living the rest of my life without TFT! Your instruction and guidance is very much appreciated! I'm proud to have joined such a wonderful organization and I do believe we will change many more lives together! – Marjorie Alayon
Others, like mothers, school teachers, massage therapists and clergy tell us they want to be able to use the powerful tools of TFT to help their friends, family or congregations, but they don't want to know all the theory behind it or do a lot of studying. They just want to help themselves and others.
The results TFT achieves for our practitioners are positively astounding. There is an ever-increasing demand to learn TFT at all levels.
Public awareness is constantly growing as TFT is recommended by high profile individuals, trainers and celebrities such as Paul McKenna (UK) and Jack Canfield (Success Principles, USA) and Joe Vitale (of the Secret). They use and recommend TFT in their training, on national television, and in best-selling books throughout Europe and USA.
The TFT Foundation's trauma relief work has helped tens of thousands throughout the world.  Now you can learn how it is being done and apply it to your life. TFT has been called one of the "power therapies" of the twenty-first century.
This is your opportunity to get hands-on training with Callahan Techniques® Thought Field Therapy® at the diagnostic level – from the convenience of your own home.
You now have the opportunity to join the healing world of TFT, learning just what you need to help your family or boost your practice.
Be a part of a rapidly growing international group healing the world with TFT tapping therapy.
Respectfully Yours,
Joanne M Callahan, MBA
President, Callahan Techniques, Ltd.